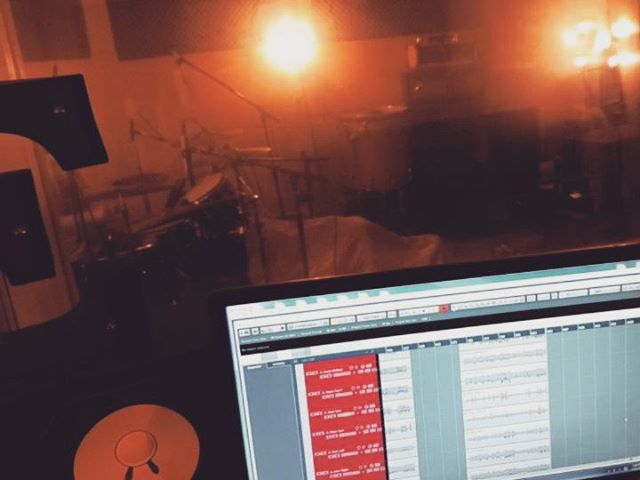 Congrats to @defectinggrey on the release of their new EP! Love when a band can come in and bang out a record in a weekend. Check out their bandcamp and other streaming services for some new jams! Bill's words always hold true at Exeter: "We'll do it live!" #exeterrecordings #punk #recordingstudio#recording #audio #music #musician #musicians#studiolife #rock #drums #singer #guitar #bands#indierock #drummer #guitarist #amps #bassist#bands #musicislife #sound #percussion #indierock#oldschool #bassist #poppunk  #classic #punkrock #bass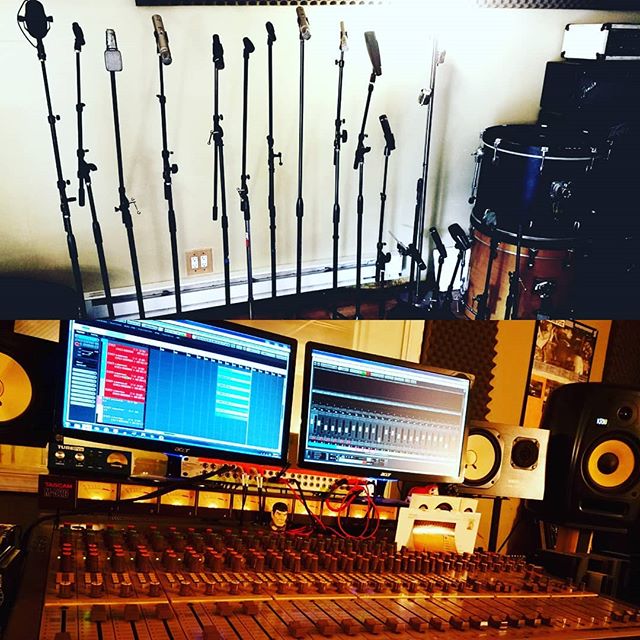 Weekends  #exeterrecordings #punk #recordingstudio#recording #audio #music #musician #musicians#studiolife #rock #drums #singer #guitar #bands#indierock #drummer #guitarist #amps #bassist#bands #musicislife #sound #percussion #indierock#oldschool #bassist #tubeamp #classic #punkrock #bass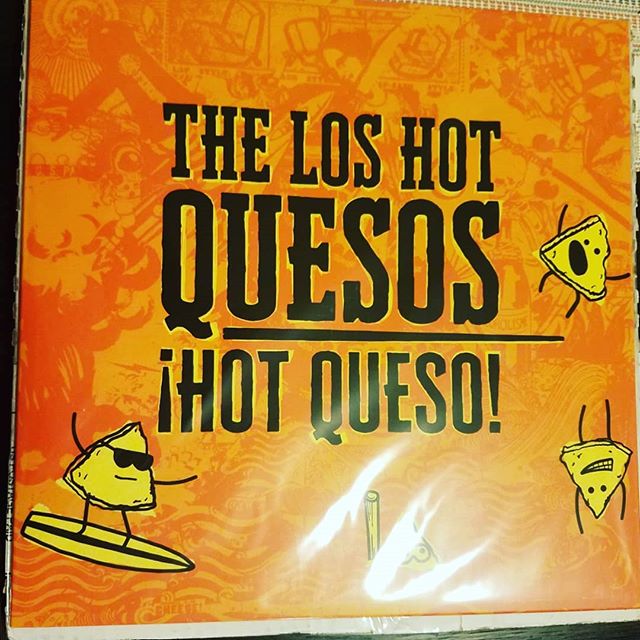 Love getting vinyl in the mail recorded at Exeter. Side Picante and Side Caliente?! Damn Quesos still cracking me up even after our session! Love these guys!  #exeterrecordings #punk  #recordingstudio#recording #audio #music #musician #musicians#studiolife #rock #drums #singer #guitar #artist#indierock #drummer #guitarist #hardcoremusic#guitars #life #bassist #bands #vocals#sound #percussion #mixer #vinyl #studio#vocalbooth #cheese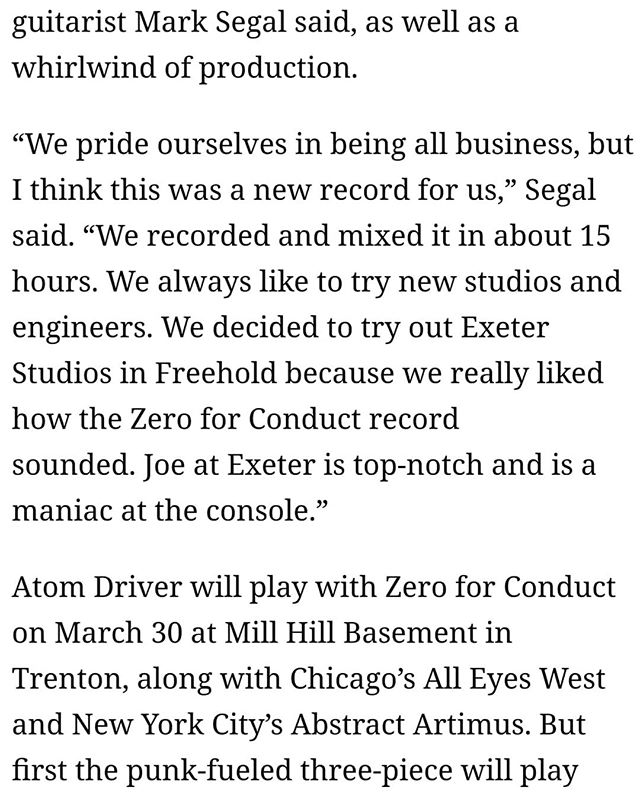 Thanks to @at0mdrivernj for the kind words! This record rips and was a breath of fresh air to record. This session couldn't have went more smooth. Catch them live 3/30!#exeterrecordings#recording #recordingstudio #hardcoremusic#music #metal #live #drums #bass #guitar#musician #band #sound #hardcore #drummer #heavymetal #hardrock #punk #audio#studiolife #livemusic #life#heavymetal #guitarplayer #video #punkrock #agressive #newmusic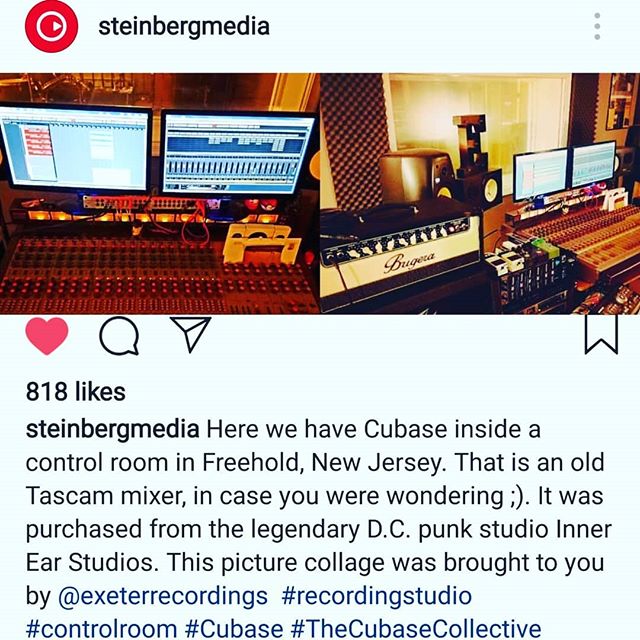 Thanks @steinbergmedia for showing the studio some love! Been spreading the cubase gospel for years! #exeterrecordings #punk  #recordingstudio#recording #audio #music #musician #musicians#studiolife #rock #drums #singer #guitar #artist#indierock #drummer #guitarist #hardcoremusic#guitars #life #bassist #bands #vocals#sound #percussion #mixer #cubase#studio#vocalbooth #acoustic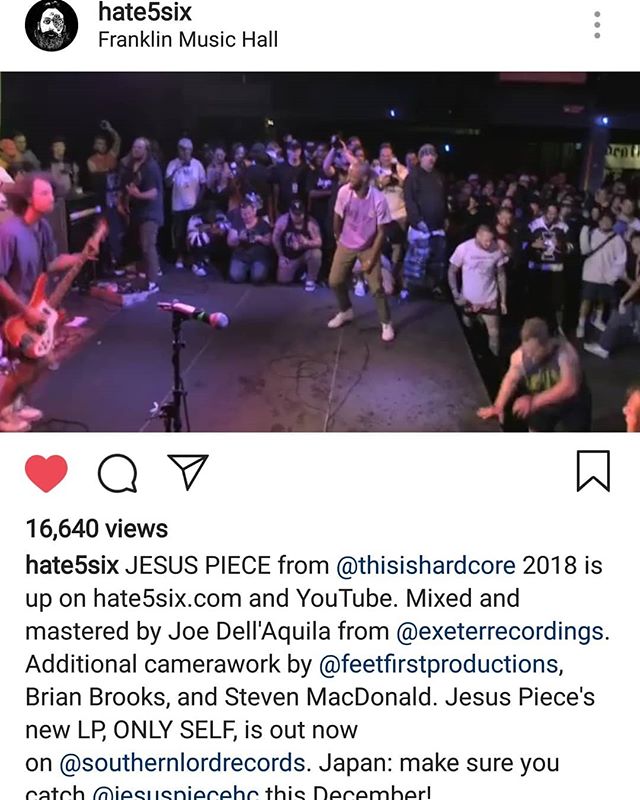 Thanks to @hate5six and @abefroman_tskoc for letting me a little bit part of the scene I used to be so involved in. I havent played a show since with resistance over ten years ago so it always feels good to be apart of these. "Kick that shit boy!" @jesuspiecehc @thisishardcorefest - - - - - - - For the best quality visit: http://hate5six.com/player.php?album=5489773 #hate5six #exeterrecordings#recording #recordingstudio #hardcoremusic#music #metal #live #drums #bass #guitar#musician #band #sound #hardcore #drummer #heavymetal #hardrock #punk #audio#studiolife #landminestudios #livemusic #life #heavymetal #guitarplayer #video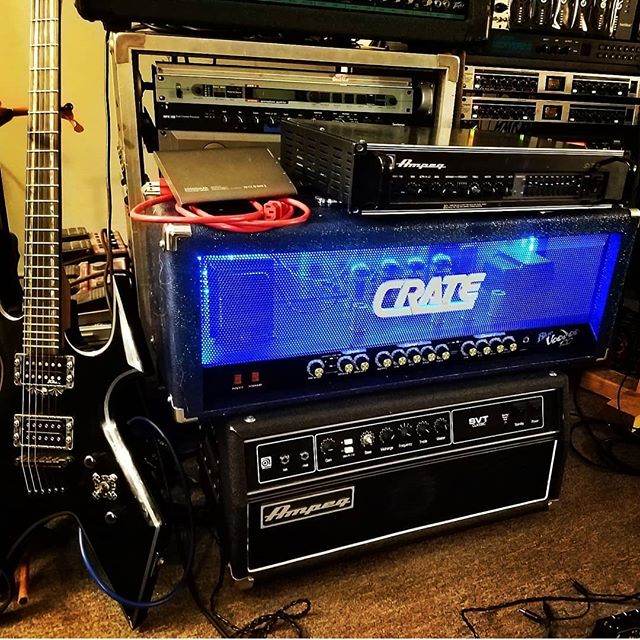 That one time I didnt hate Crate. Thanks Cannibal Corpse! Also thanks to @degrader_blackmetal for the sweet new tv set up! Goodbye old huge tv, hello playstation and finally hooked up Sega. Simmons you god. #exeterrecordings#blackmetal #ampeg #recordingstudio #recording#audio #music #musician #musicians #studiolife#metal #deathmetal#drums #guitarplayer#bass #guitar#keyboardist #massive #drummer #guitarist#groove #distortion#bands #musicislife #jamming#hardcoremusic#percussion #indierock#bassist #bassplayer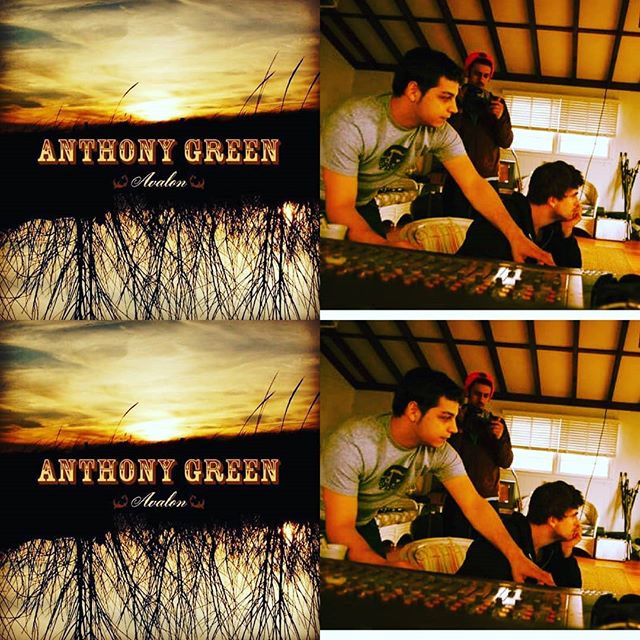 10 years since I moved my gear into a beach house to record someone's music I had never heard before and being baffled at cover videos of the songs we were recording already being online because of @anthonygreen666 followers!? Pretty much seems like a lifetime ago at this point. We sure did make a kick ass record. Glad to see anthony celebrating it ten years later. @dankorneff #exeterrecordings #punk  #recordingstudio#recording #audio #music #musician #musicians#studiolife #rock #drums #singer #guitar #artist#indierock #drummer #guitarist #hardcoremusic#guitars #life #bassist #bands #vocals#sound #percussion #mixer #oldschool #studio#vocalbooth #acoustic
Thank you "Fine tuning" function in cubase @steinbergmedia. Was able to finally tweak my 90+ year old piano to fit this new @jerneemill mill jam!..... I have totally been mia via email so Im sorry to those i havent responded to. My Audible contract and the studio combined have been more exhausting than expected. Starting to slowly make room for new projects and get back into the swing of things. Serenity now! #exeterrecordings #punk  #recordingstudio#recording #audio #music #musician #musicians#studiolife #rock #drums #singer #guitar #artist#indierock #drummer #guitarist #hardcoremusic#guitars #life #bassist #bands #vocals#sound #percussion #mixer #oldschool #studio#vocalbooth #acoustic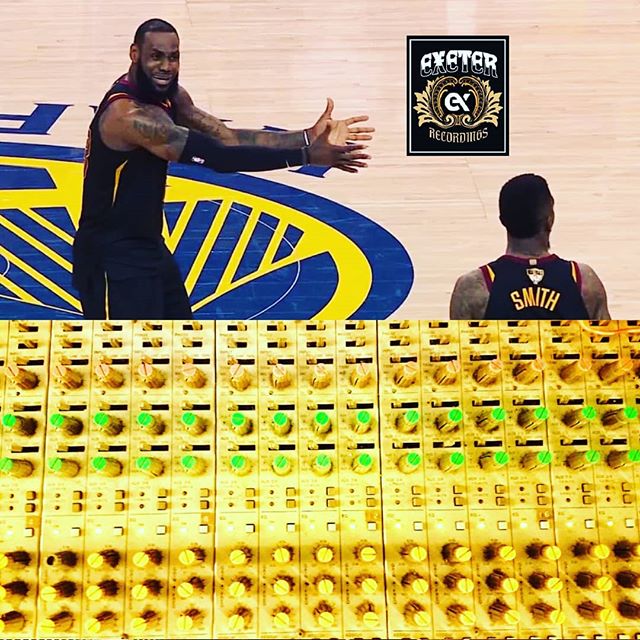 When you realize you havent seen an @exeterrecordings post since Kramer sidelined Jimmy. Been focused on wrapping up a bunch of sweet records that have been in the works and audible in Newark, NJ rocking audiobooks on a daily basis. I forget to take pics in the studio on a daily basis. Sorry instagram. Go Lebrons!  #exeterrecordings #punk  #recordingstudio #recording #audio #music #musician #musicians #studiolife #rock #drums #singer #guitar #artist#indierock #drummer #guitarist #hardcoremusic #guitars #life #bassist #bands #vocals #sound #percussion #mixer #oldschool #studio #vocalbooth #lebronjames
There is a 99.9 percent chance you are older than my man killing this bass track right here. And this isnt even half of what he can do! Time to practice everyone. Way to set the bar Mike! @flukesband #exeterrecordings#funk #alternative  #recordingstudio #recording#audio #music #musician #musicians #studiolife#jazz #talent#drums #keys #bass #guitar#bassist #drummer #guitarist#groove #distortion#bands #musicislife #jamming #percussion #indierock#bassguitar #bassplayer #rhythm
Great song by @jerneemill recorded @exeterrecordings about a month ago. Looking forward to hearing more from this 3 piece next week! Check their page for more info on where to grab their music. (Better quality available on the bands page!) #exeterrecordings #punk #recordingstudio#recording #audio #music #musician #musicians#studiolife #rock #drums #singer #guitar #bands#indierock #drummer #guitarist #acousticguitar #bassist#bands #musicislife #sound #percussion #indierock#oldschool #bassist #tubeamp #classic #punkrock #bass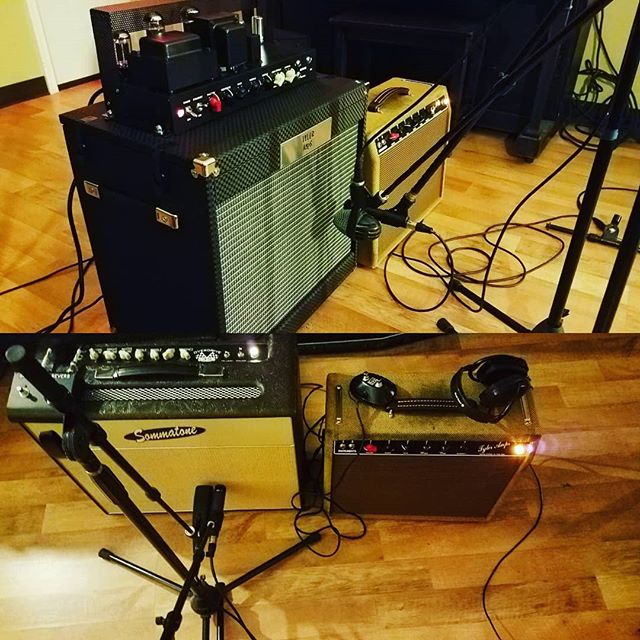 Great weekend session. This @tyleramps fliptop bass amp absolutely blew me away! Smooth, massive tone. Just perfect. Reppin Jersey amps @tyleramps @sommatone @waiting4henry #exeterrecordings #punk #recordingstudio#recording #audio #music #musician #musicians#studiolife #rock #drums #singer #guitar #bands#indierock #drummer #guitarist #amps #bassist#bands #musicislife #sound #percussion #indierock#oldschool #bassist #tubeamp #classic #punkrock #bass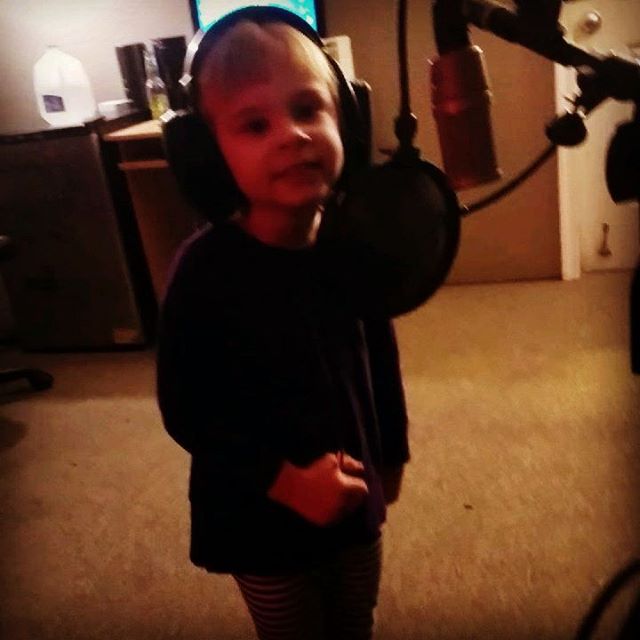 My niece singing songs 60 years older than she is. Grandpa influenced, Uncle approved! #exeterrecordings #oldies #recordingstudio#recording #audio #music #musician #musicians#studiolife #rock #drums #cute #guitar #bands#indierock #drummer #guitarist #kids #adorbs #musicislife #sound #percussion #hardcoremusic  #microphone #classic#life #singer #tones #studio #artist
Welcome
(please visit the "News" section for the most recent update)
Exeter Recordings is a professional recording studio located in Freehold, New Jersey. The studio is owned and operated by founder/engineer/producer Joe Dell'Aquila. Founded in 2008, the studio has gained a reputation as a place where hardworking musicians create professional recordings in a comfortable and relaxing atmosphere. We obsess over getting the best possible sound for your project and work tirelessly to find the sound you are looking for, while also striving to make the recording process a memorable and fun experience. Exeter is one of the few studios left that promotes natural performance — and if you're into musical history, Exeter's main mixing board is from the mighty Inner Ear Studios in Washington, D.C., the recording home of legendary punk and hardcore bands.

Exeter is always updating the studio's gear when possible, but in the end, that's not what's being sold here. No matter what the artist's budget, we expect the studio's work to speak for itself. Every band that has worked with Exeter is listed on this website, along with multiple samples on the "samples" page, along with links to songs, videos, pictures and more.

No matter what type of music, Exeter always strives to make the next project the best project. Contact Joe directly at exeter-recordings@hotmail.com to talk about pricing / booking.
"How much to record?" "How long will it take?" Every project is different, so it's tough to set out an exact timeline, it depends on the project. Fill out the form below to get an approximate quote!